Gourmet Fee Free Delivery has officially hit London.
---
We got Chef On Call London officially open on Feb 10th 2021.
The old TD bank at 1030 Adelaide St N was just callin' out Chefffffff to us. Up to this point we had scouted out so many potential locations. This one seemed right. It had everything to make a Chef run smooth. A massive parking lot for our delivery team to pull in and out with ease. Pinned right between both Western university and Fanshawe college. And big enough to build the beast of a kitchen a Chef On Call footprint needs. So, we pulled the trigger.
We signed that lease in Jan of 2020. Full disclosure it took us almost 13 months to get the space built out. A new Chef record! Deep down, we knew this would happen though. (Side note; to anyone ever building a restaurant make sure a lawyer  reviews the lease before signing ANYTHING so that your protected. We're shamelessly hyper linking ours cause he's dope and knows how to protect a small business, Julian if you're reading this you're a legend). Because of permit delays, material delays, restaurant equipment delays and a shortage of labour we went into this knowing it would be a year filled with inevitable delays so made sure the lease reflected that.
That doesn't mean we weren't losing our minds. Keeping us calm behind the scenes was our friends over at Build It By Design & Sansa design.  This would be the 2nd Ontario location they built for us and once the ball got put into our court (when the landlords work was complete) we got rolling. Not far off from the other 2 locations we equipped Chef On Call London with 21 seats and a back of house engineered for delivery. Although its the smallest of our three locations the kitchen itself is designed to cook with consistency. The key to our success.
Within months the Chef On Call team has grown at a rapid pace. Led by Chef Cedric they've served 1,000's of Londoners looking for a new food delivery experience. With convenient hours and so much variety its not a surprise that we've seen good retention rate. The signature Halal hand breaded chicken tenders has brought back many repeat customers, not to mention the hand pressed Halal beef burgers. We look forward to continue building our relationship with the London community so if you haven't already, come drop in and say hi to the whole Chef team. We don't just love dropping food off at your door step, we love connecting with people too!  We'll even give you a tour! Because we're proud of what we've created!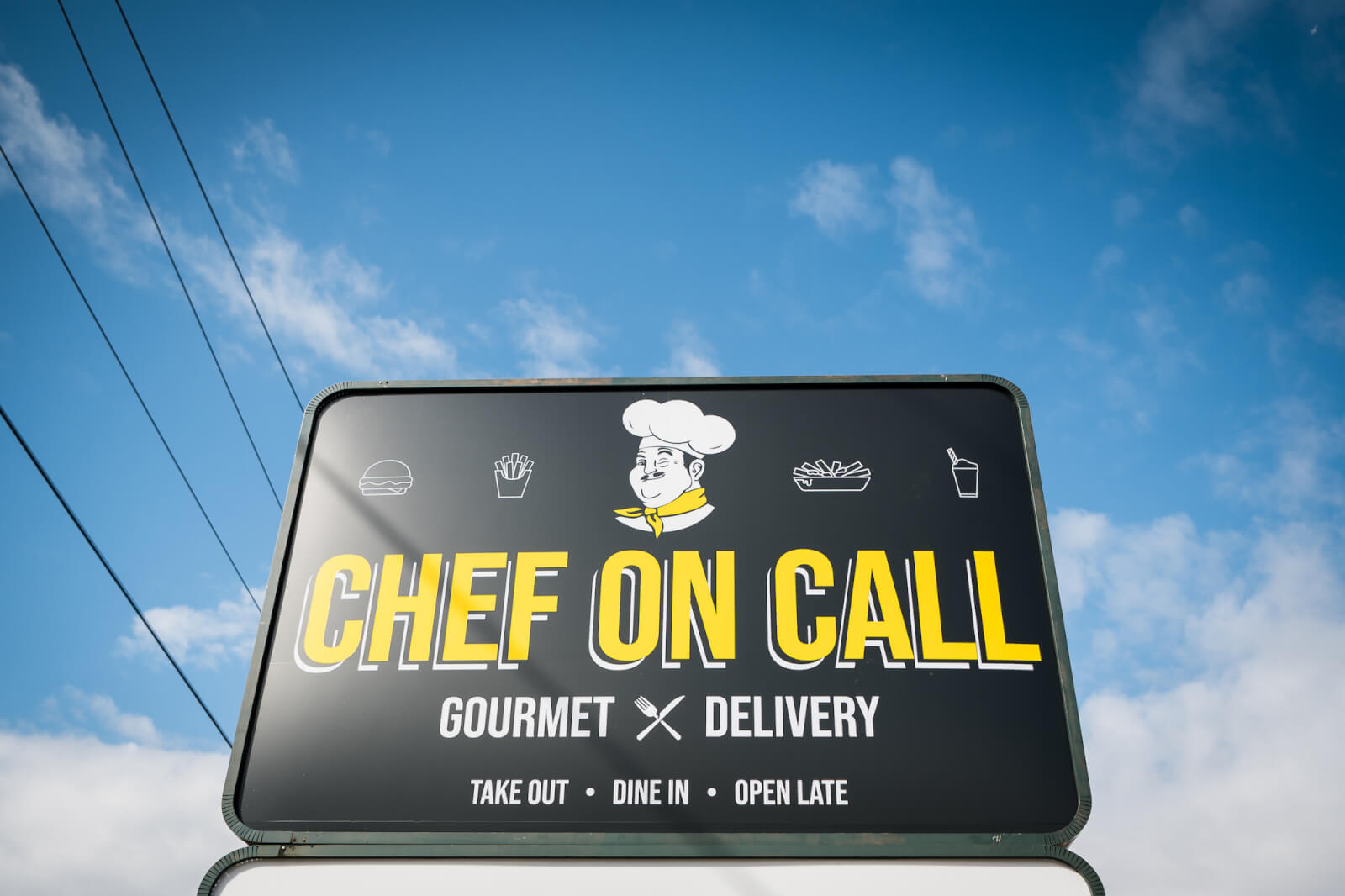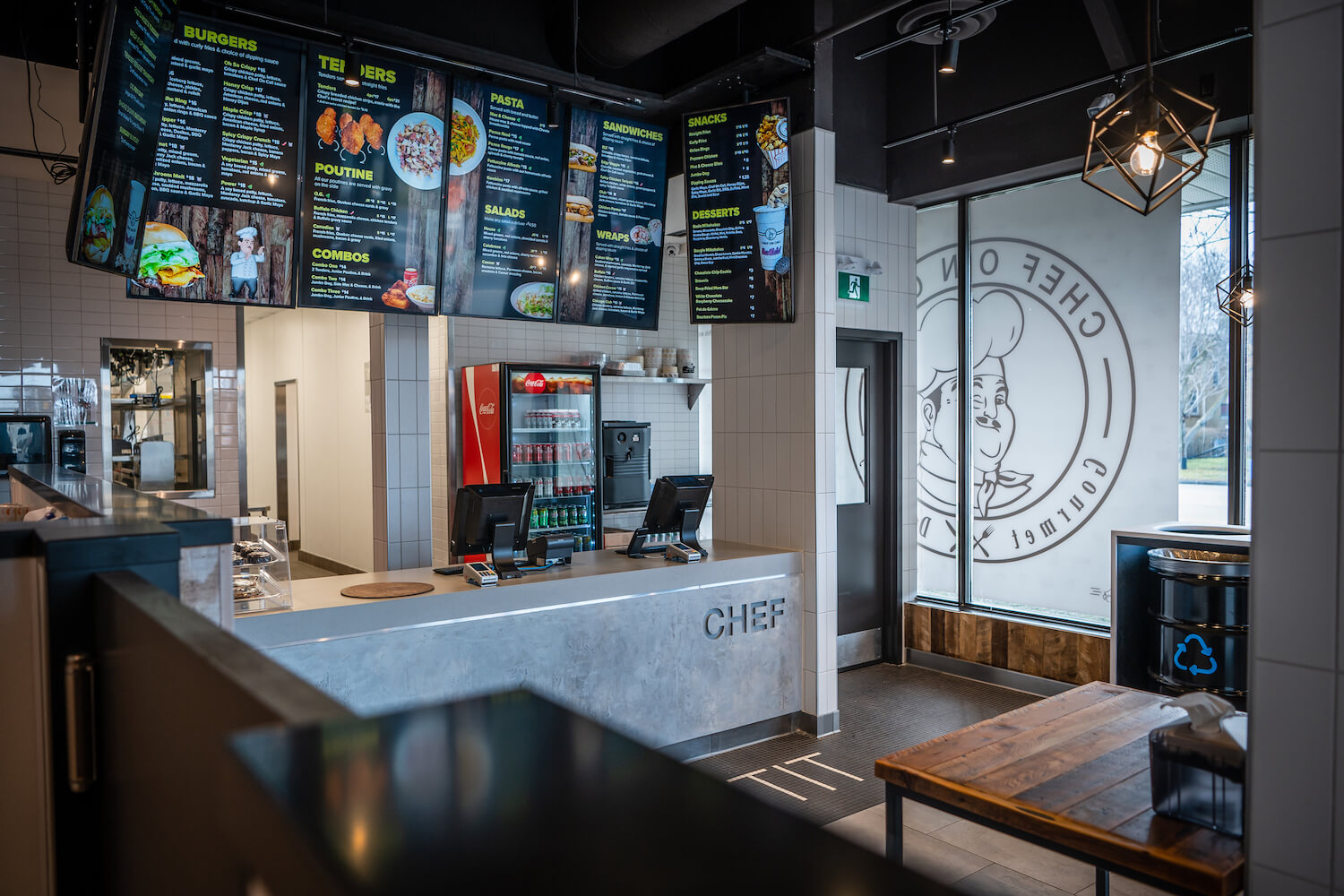 About us page