They started in a student apartment and now have a national restaurant chain.
---
It was Jan. 2009 & we were going into our last semester. My roommate just ordered delivery; some sub par pizza. I ordered Chinese food. Both left us disappointed. The next week. We switched it up. I got some sub par pizza and my roommate had the same disappointing Chinese food delivered. This was a common experience with delivery in 2009. Not just with us, but many of our friends. LIGHT BULB!!!!
1 month later we were cooking and delivering made to order food for our network of friends out of the 29th floor of our student apartment. We answered calls on a Nokia flip phone. We took orders by hand. We cooked on a two burner stove top. It didn't take long before our landlords got word. They were trying to order from us. Then they realized where the food was being cooked. They weren't down with our industrious ways. But we were onto something.
Ignoring the advice of every person close to us "DO NOT OPEN A RESTAURANT. DO NOT DO THIS." we opened a restaurant. We called it Chef On Call. And we did for a whopping total of just under 60k. Pictured below is the 1st 'Official' Chef On Call.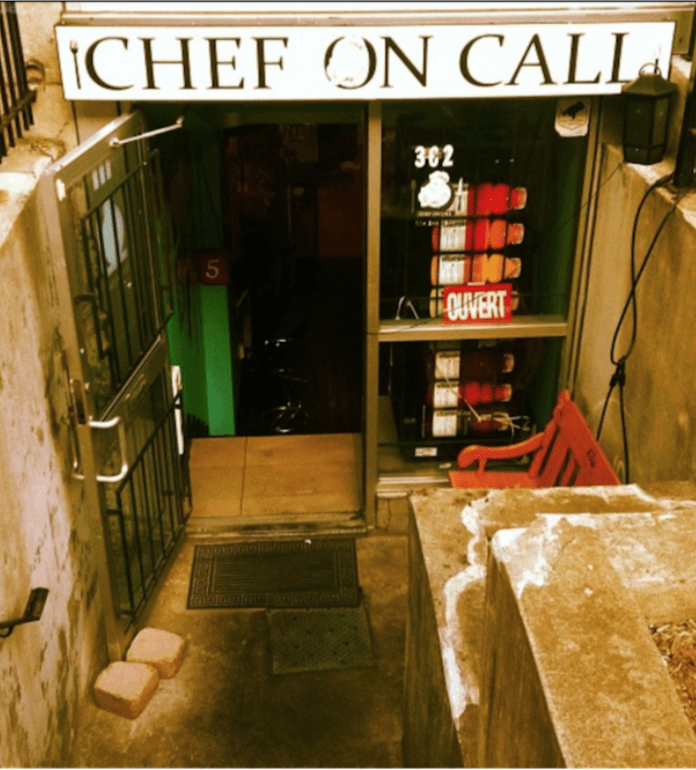 After taking the 18 steps down you arrived into our beautiful BRIGHT yellow basement restaurant.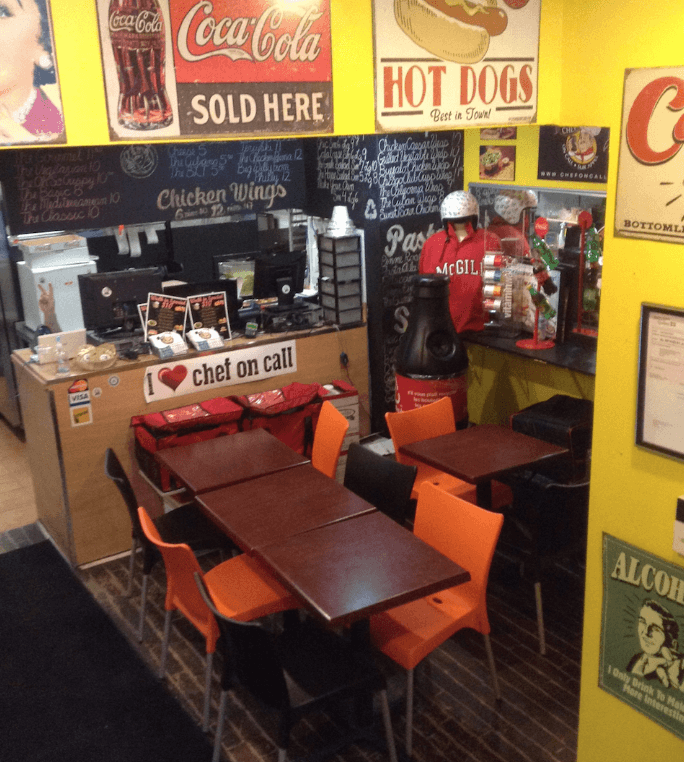 Over the next 6 years that restaurant would change it's colour about 6 more times and we would call it our home. All 555 square feet of it. We had a reoccurring issue though. Our home would flood every winter. As soon it hit -20 the pipes would freeze and gravity did it's thing.
It took us 7 years to get out of that basement. 7 years of blood, sweat, and tears. The highs were high and the lows were low. Looking back on those Friday nights we musta broken some restaurant Guinness Book of World record. I just don't what that record is. I do know, it was absolute madness from start to finish 7 days a week. The phone rang every 30 seconds on a Friday night. It also rang every 20 seconds when our custom online ordering platform would crash. But we loved it. We had grit, right out of school, and on the high of running our own business. If only we were smart enough to open up Uber Eats or Door Dash maybe we wouldn't be writing this article today. lol.
Anyways, the restaurant Gods taught us many lessons in our first location. We took those lessons, and designed and engineered a concept thats main focus was delivery, while also accommodating the late night walk in traffic. In 2016 our dreams finally became a reality. We got out of that basement and never looked back. Pictured here is Chef On Call 2.0. We were able to do this because we built up enough credit with the banks that we were eligible for the SBL government loan from RBC bank . This allowed us to give Chef On Call quite the facelift.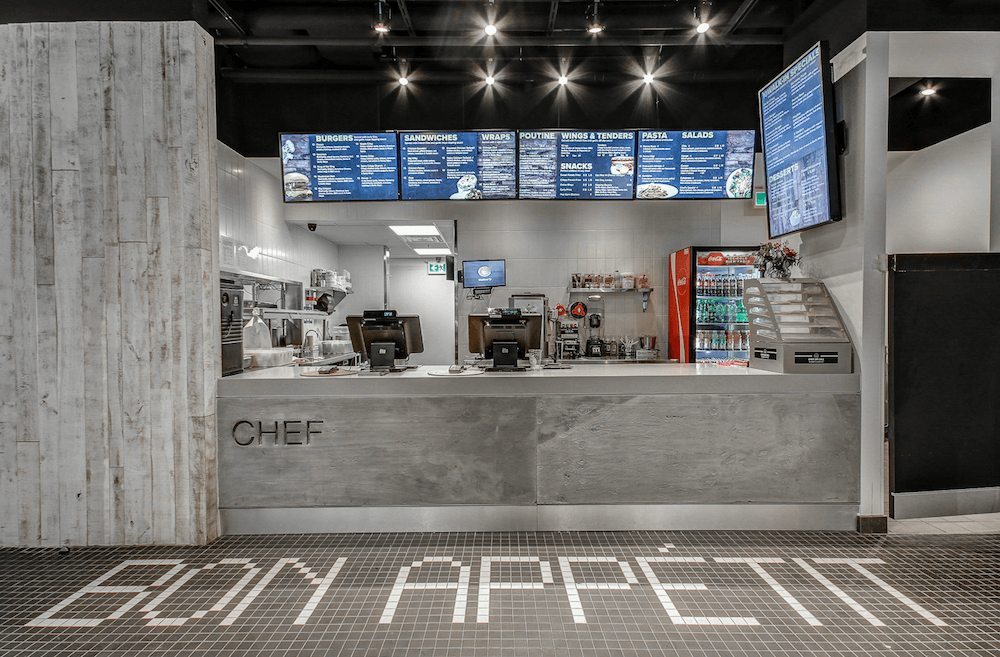 Today, Chef On Call operates corporate locations in Montreal, Waterloo, and London. With 100's of team members the company's mission of delivery excellence remains the same. By investing in state of the art cooking equipment, heated delivery bags, a sophisticated GPS tracking system, and a loyalty app, the Chef On Call operation has been able to navigate the current state of the market. It hasn't been easy though.
To find out more about where Chef On Call is going and what they have planned feel free to email the co-founder Gabe@chefoncalldelivery.com. He wrote this article and would be happy to connect with you.
About us page